Surf Cinematographer Tom Jennings On Life With Aspergers
Shooting from a different perspective. 
If you follow surfing—like, at all—you have seen Tom Jennings' work.
It's that simple. He's a must-have filmer from a must-hit destination on any surfer, brand or media outlet's content agenda: Western Australia. Some of his most notable work appeared in Cluster and Psychic Migrations, with recent clips featuring in Noa Deane's Head Noise and Billabong's Desert Hilton.
He's one of the best surf filmers in the world and he looks at things a bit differently.
Having recently turned 30, Jenno felt like it was time to open up about something he's silently been dealing with throughout his life. I spoke with him about his journey with Aspergers. The good. The bad. The zone. The stereotypes of the spectrum, the way Clay Marzo inadvertently lead him to his diagnosis, and all the other things that come along with shooting from a different perspective.
Jump in our chat, here.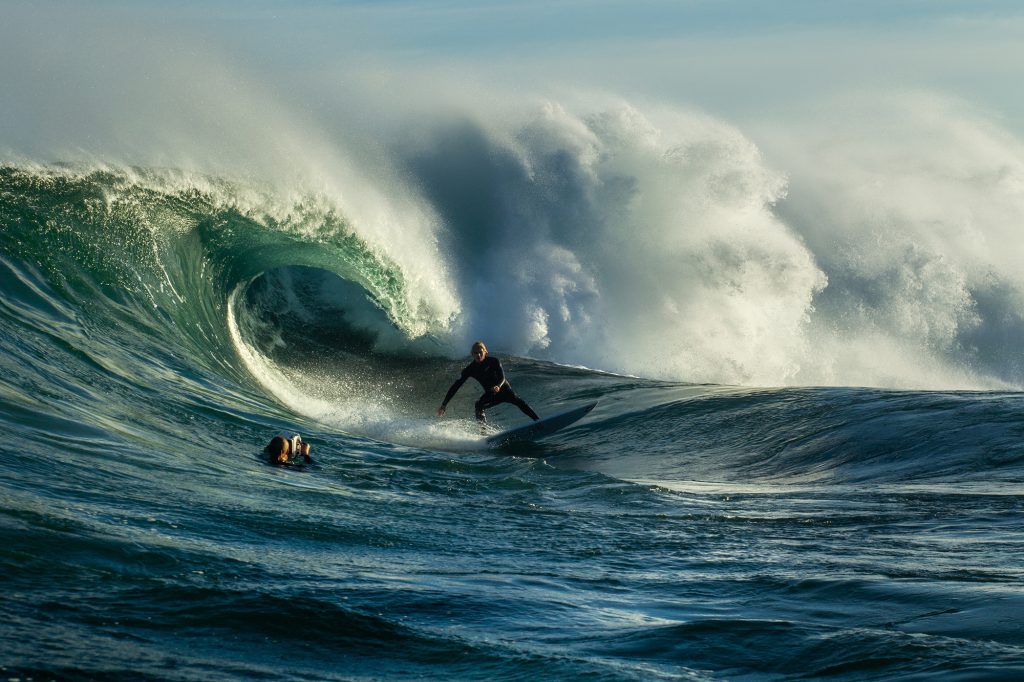 Can you give us some background info on yourself?
I'm 30 years old, and I've been a West Aussie all my life. I grew up in Perth, with parents that loved adventure and the outside world. When I was two, they bought property near Yallingup and started building an off-grid holiday house, which is where I currently live. I was lucky to spend the best part of my childhood down here and I was constantly surrounded by big swells, storms and nature.
What got you into filming?
I started filming when I realized that my obsession with surfing and bodyboarding was far surpassing my ability to actually ride the boards. When I was about 14 or 15, I found that I was regularly looking at the waves I pulled back on and thinking, "I should have brought a camera."
I borrowed a friend's camera for a bit, then my dad bought "the family" a Canon IXUS and a water housing. Although the resolution was crappy, I made it my own and surf filmmaking consumed me.
When were you diagnosed with Aspergers?
I received an official diagnosis around six or seven years ago, which is very late for someone on the spectrum. It was a really confusing time for me, because I had put all my school years behind me and I was trying to find my way in life. I'd found my niche making surf films, but much outside of that felt pretty difficult and stressful.
During those years, I was still encountering issues that I had been working my whole life to overcome. I could put on a good face, but I felt like no matter how hard I tried to fit in with what was expected of me I just wasn't progressing.
I remember Ry Craike showing me Clay Marzo's Just Add Water and when the part about Aspergers came on, I felt like someone was reading a list of what was going on with me. It was a strange feeling. But at the same time, I saw how the film portrayed Clay as someone who could barely do anything other than surf so I didn't think too much of it.
A year later, I did a trip with Clay that had a lasting impact on me. Not only did he blow my mind with his surfing, but I also learned that he wasn't the completely shut-off person that the film made him out to be. I ended up having some really insightful conversations with him and realized that he was much more "normal" than I expected.
The trip ended and we went our separate ways, but I had this new sense of inquiry. I did a bunch of research, spoke to my parents and saw a couple of mental health professionals. Over the next few months, all the dots started connecting. Every question would lead to an answer, then every answer would lead to another question and so on. At the end of it all, so many of the questions that I had silently asked throughout my entire life were answered with the diagnosis of Aspergers.
How did that make you feel?
I so clearly remember the moment I was asked, "What would the diagnosis mean to you?" It was like every negative emotion and social anxiety I ever had flooded back into me. I felt all of it, then realized all of my questions had been answered and that I could let go of all that built-up confusion. But at the same time, I realized that the cause for it all wasn't going to go away and I had a big challenge ahead of me.
In short, I was relieved but intimidated.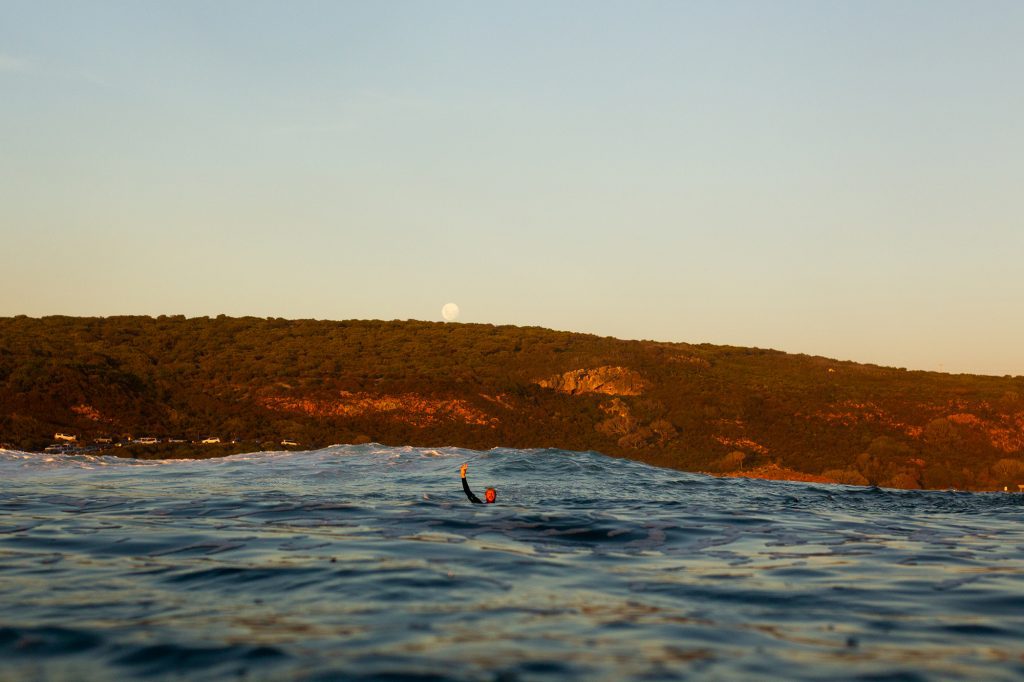 Has Aspergers made your career more difficult?
Yeah, in some ways. Surfers can be an unforgiving bunch and that has led to some less than pleasant situations. There have been times when I've been baffled by a situation that most people would have comfortably handled, or when I've misinterpreted something that led to a communication breakdown only to find out about it at the end of a trip or six months down the line. Those things rattle me, but as long as I can turn them into lessons I can move past them.
I think the most difficult part is that most of the crew I work with don't properly realize how attached I am to my work or the process of achieving it.
It's not something I'd expect them to fully understand, but shooting surfing is what defines me on an emotional and social level. When I miss a session or a trip, I feel like an opportunity to express myself in an environment that makes me happy has been taken away from me.
Having said that, even the hardest moments have never made me want to give up. They're frustrating for sure, but they've just motivated me to keep improving in any way I can so that I can keep doing what I love.
How would you describe Aspergers in a few sentences?
It's a kind of social blindness, a sensory/emotional imbalance or a lack of perception. It's like being the main character in a book in which the author forgot to specify your thoughts and feelings.
It's bloody confusing.
For me, it can mean spending so much energy trying to figure out what's going on in a situation yet still having it go over my head. Or thinking something and expressing it without realizing how it comes across or that it might be taken the wrong way.
At the same time, I feel like I have a different perspective that helps me notice things that others would overlook.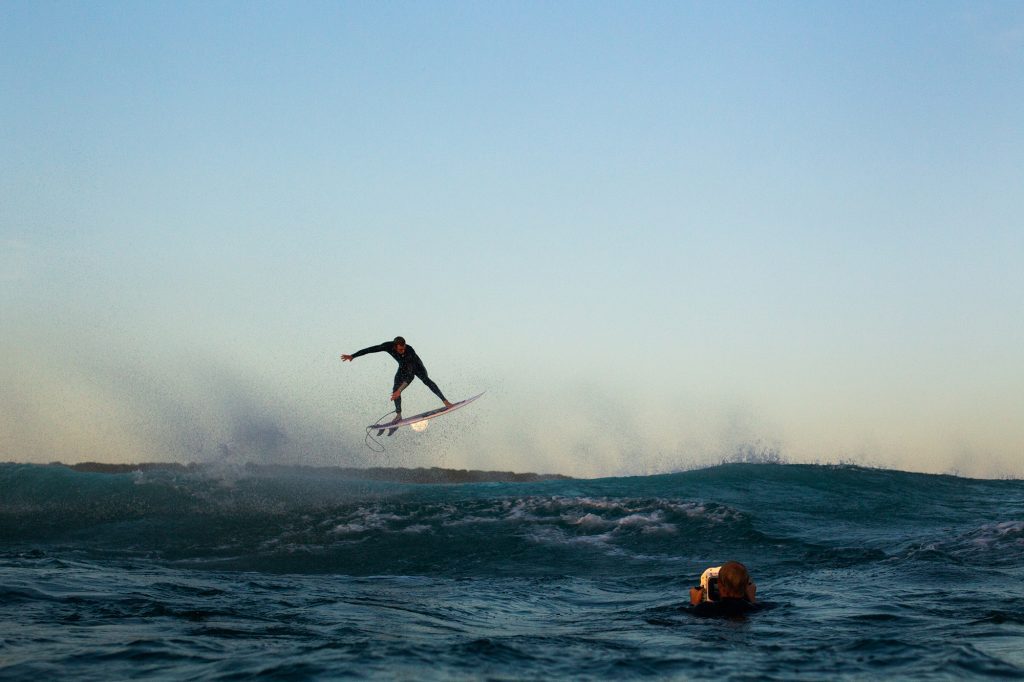 How do you take Aspergers and use it as a positive force in your life and your work?
As long as you're not surrounded by a bunch of dickheads or being forced into bad situations, the positive aspects of the spectrum tend to rise to the top. When people on the spectrum are in the zone, they become extremely attentive to detail. I put all of my focus into producing the highest quality surf-related media I can. I try to work on my weaknesses while working to my strengths and I hope that my enthusiasm rubs off on the crew around me and inspires them to push themselves harder.
Describe what it feels like to be in your zone.
It's really liberating. When I'm in my zone, I'm not thinking about anything else. I'm just relaxed and doing what comes naturally to me. When I find something that I feel is worth doing, I dedicate myself to it to a point where I exclude everything else. The clarity of finding that zone is amazing.
What have been some of your favorite moments in your career so far?
My favorite moments have come when I'm with friends, scoring waves and shooting good footage. I love being in an environment where all you need to worry about is getting waves and when you're with the right people, challenging situations can turn into adventures. The time I spent traveling and shooting with the boys for Cluster was amazing. Such a tight-knit crew of legends all working towards the same goal — that ticked all the boxes.
What do you seek to accomplish in filming?
I like to work hard and do things properly, taking no shortcuts. So, I want to keep producing top-end surf media that entertains people and inspires them to get out there. It would be really cool if that involved a full-length film down the track.
I also find that the camera technology available to me doesn't always achieve what I want, so it would be great to get involved in projects that utilize equipment outside of the standard tools of the trade.
What are you most proud of?
I'm proud of the work I've produced. I'm proud that my family is proud of me. I'm really proud of getting to where I am. But I think I'm most proud of how I have been able to turn problems into motivation and push through what I've had to deal with. The determination I've had to pursue surf films since I was a teenager has never faltered — and I'm still driven as ever to push surf cinema, which makes me stoked.
For more of Tom's work, give his website a look, right here.