Carissa Moore And Finn McGill Are Your 2023 Vans Triple Crown Of Surfing Champions 
They both pocket $50k and tickets to this year's Vans Pipe Masters.
It's official: Carissa Moore and Finn McGill have won the 2023 Vans Triple Crown of Surfing.
It was the 40th edition of the VTCS. This year, the waiting period ran from January 3 – 23 and pulled a record-breaking 341 entries — 126 from Haleiwa, 105 from Sunset, and 110 from Pipeline/Backdoor. As a reminder, competitors were tasked with collecting two scores while freesurfing at each venue during the event window. Like last year, at least one of those six waves had to be surfed on something other than a traditional thruster. 
The progressive craft clause was viewed as more of the rule than the exception this year, as some surfers took it to heart. Holly Wawn got all of her scores riding progressive craft while finishing 9th. Mikey Feb surfed five waves on progressive craft and finished 6th. Ivan Florence, who finished 3rd, surfed two of his waves on a progressive craft.
Meanwhile, Carissa Moore has won every Vans Triple Crown of Surfing since 2020. Last year, she swept the field and posted the highest scores at all three locations. This year, it was a tighter race. Zoe McDougall — who has certainly been studying Riss' game — held the lead until the 5x World Champ posted a barrage of scores towards the end of the waiting period.
And Finn McGill had been posting big numbers from the jump. However, his last-minute heroics at Haleiwa (as seen in the final episode of The Pick Up) helped earn him the W over Imaikalani DeVault.
Carissa and Finn each won $50k for their efforts, and earned spots in the 2023 Vans Pipe Masters. The winners of the Pipe/Backdoor location (see below) also got invited to the big dance in December. On top of that, each location winner won $3000 while 2nd and 3rd at each location pocketed $2000 and $1000, respectively.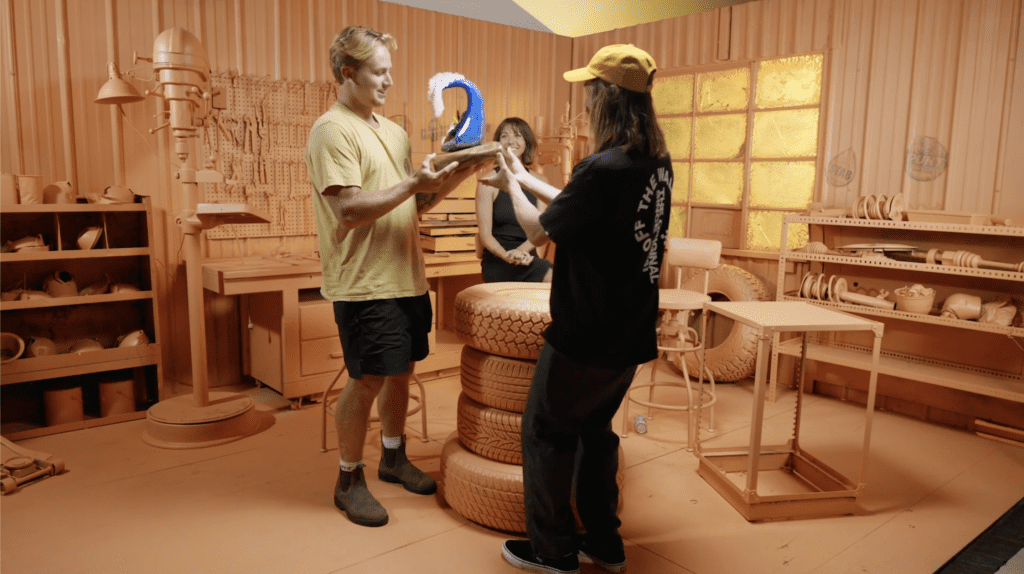 2023 Vans Triple Crown of Surfing Results
Women's Overall Rankings
1st Carissa Moore
2nd Zoë McDougall
3rd Brisa Hennessy
4th Moana Jones-Wong
5th Gabriela Bryan
Men's Overall Rankings
1st Finn McGill
2nd Imaikalani Devault
3rd Ivan Florence
4th Ethan Ewing
5th Koa Smith
Pipeline/Backdoor Winners
Moana Jones Wong
Ivan Florence
Haleiwa Winners
Zoë Mcdougall
Ethan Ewing
Sunset Winners
Carissa Moore
Ethan Ewing
Filmer Awards
Guilia Avila and Cameron Verbuff submitted the most judged waves, and each won $5000 as a result.
Until next year, friends.